| | |
| --- | --- |
| | |
DON YOUNG PORK FUNDRAISER IN ANCHORAGE, ALASKA
August 9, 2000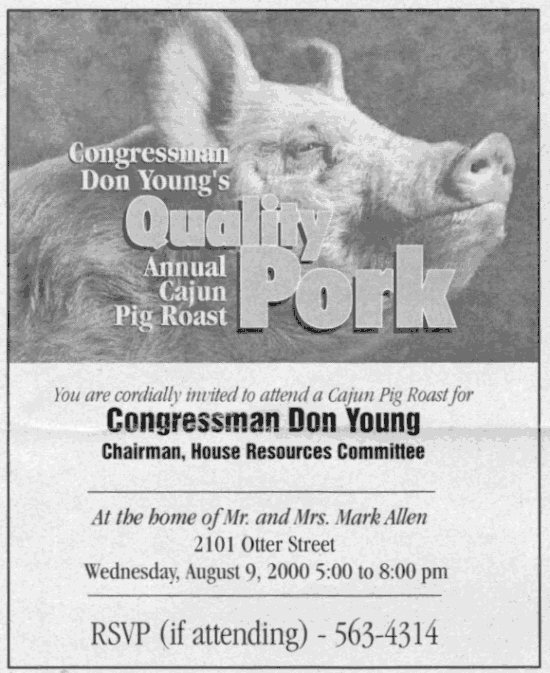 "[CARA is] a pork barrel with a wide enough mouth
for everyone to get a hand in,"
(spokesman for Sen. Conrad Burns, R-Mont. quoted in the Denver Post 7/18/00)
"Green pork would be a good way to describe it."
"Where I come from,
green pork generally smells."
Be informed! Don't allow yourself to be snowed by CARA.
For More Information Contact:
American Land Rights Association
Tel: 360-687-3087
FAX: 360-687-2973
[_private/navbar.htm]
Send mail to alra@pacifier.com with questions or comments about this web site.
All pages on this website are ©1999-2001, American Land Rights Association. Permission is granted to use any and all information herein, as long as credit is given to ALRA.