ALASKA LAND RIGHTS COALITION
www.landrights.org/ak/lrc

"Working for common-sense public lands management and
justice for Alaska landowners and land users"
ANOTHER SHAMEFUL EPISODE IN THE HISTORY OF THE NATIONAL PARK SERVICE
One more family seeks and is denied justice in Federal Court
DOUG AND JUDY FREDERICK of Slana, Alaska in Anchorage on February 6, 2004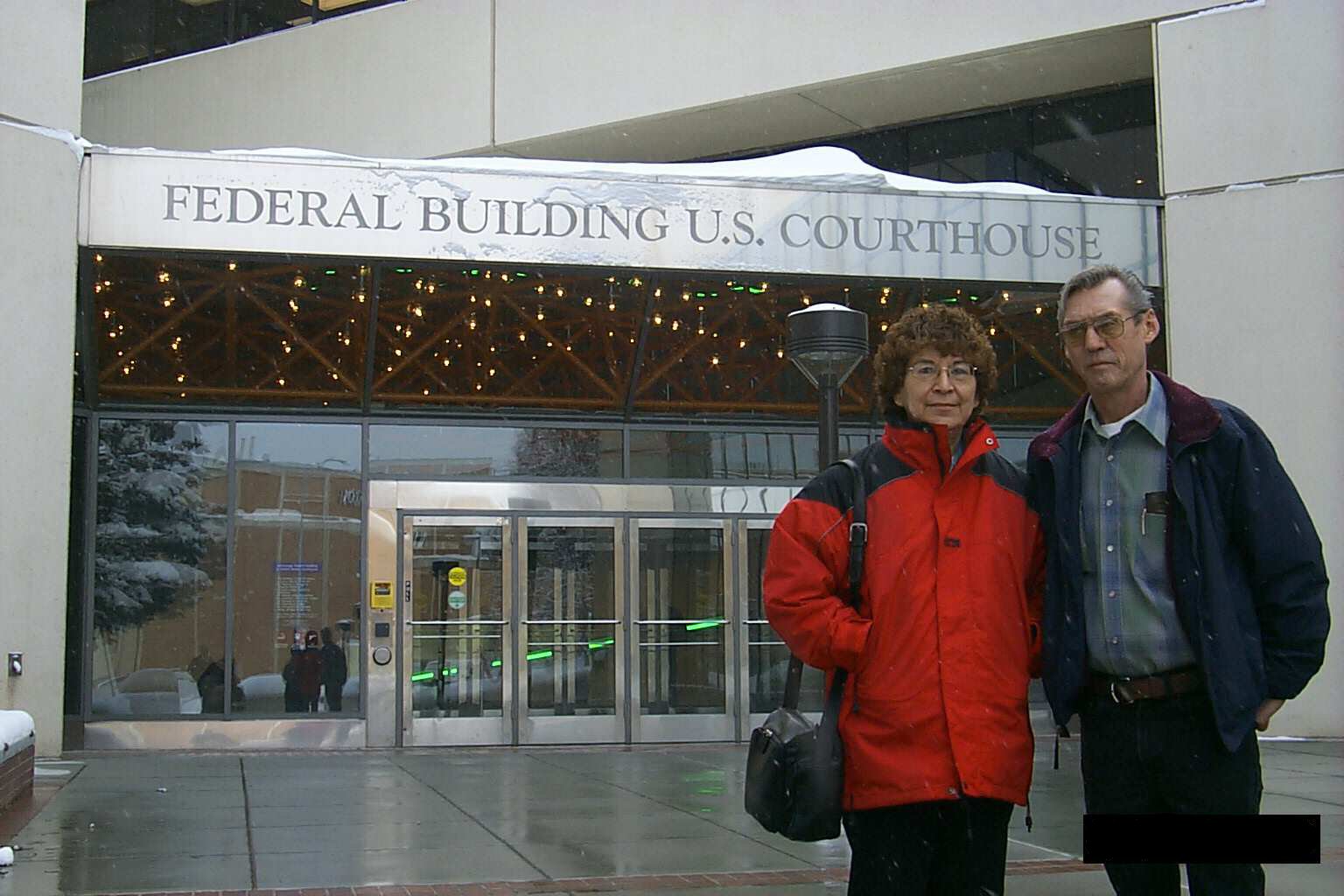 Ray Kreig / The Associated Press
The National Park Service is good at this. They have perfected their methods:
Great Smoky Mountains NP - 1929
Shenandoah NP - 1937
and thousands more in the next 75 years...

When will it end? NEVER! Unless you get informed and take action.
---
Please send comments or questions to: Alaska Land Rights Coalition landrights@gci.net (907) 222-0605 - MORE INFORMATION: www.landrights.org/ak/lrc